EDITORIAL, LAYOUT & TYPOGRAPHY

The Fantastic Stories of H.G. Wells offers a selection of three scientific stories from the very small to the very large. The entire edition is built on a formal duality: the english text in classical roman faces an italic that sublimates the french text. The evolution of the current title and the iconographic work gives rhythm to the layout. It takes us into an ever-growing universe, hence the name I have given it: From 1.125328e-9 To 1.62493e+8 (De 3.43e-10 À 4.958e+7). Homemade binding.
Images that I used are from Maxime Guyon, pxhere.com and Nasa.gov.
Pages: 136
Size: 155×240×11mm
Cover: double cover digitaly printed
Papers: Curious Skin grey 270g and Mohawk 118g
Typeface: Henry (205tf)
Printing: digital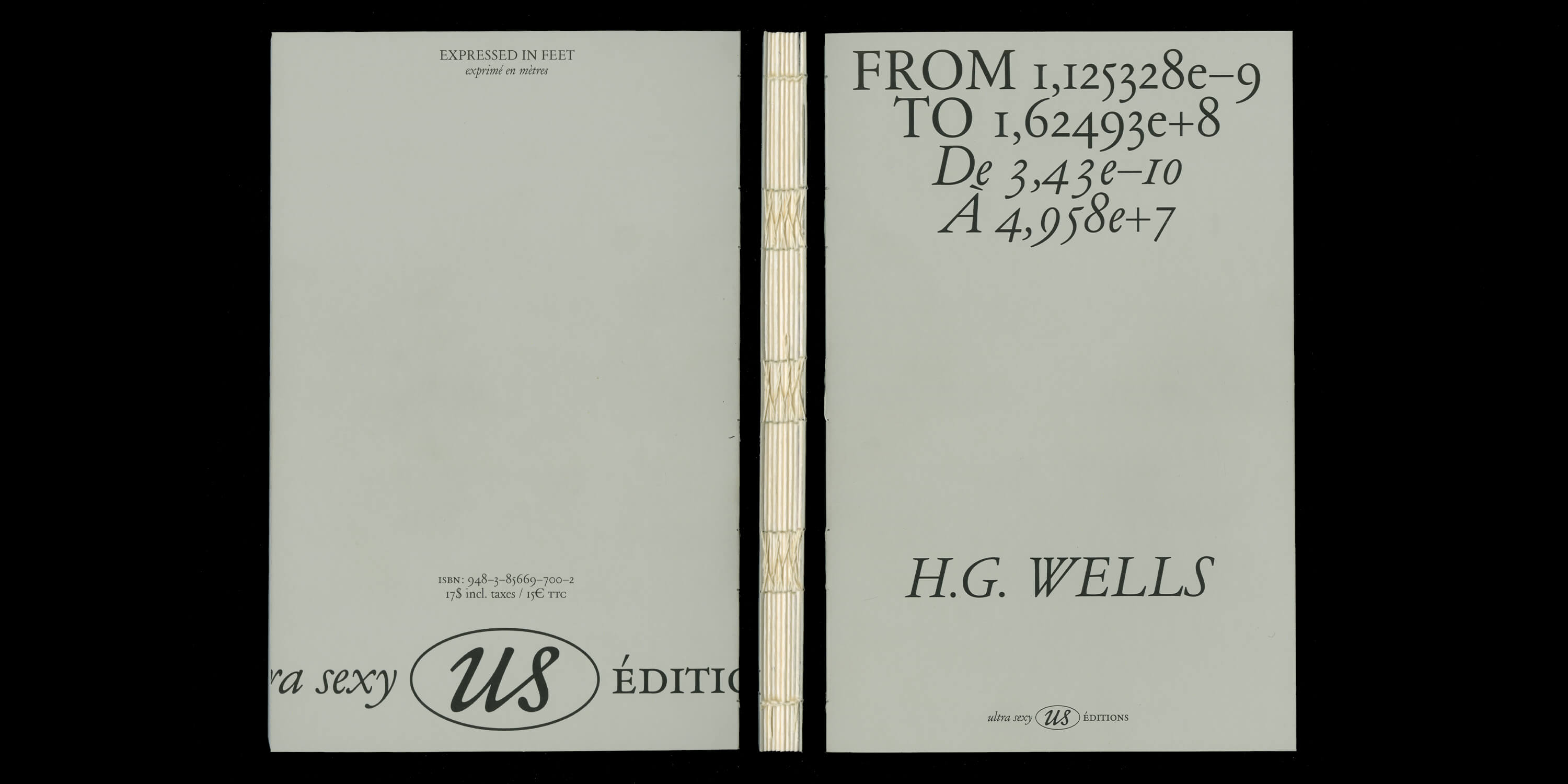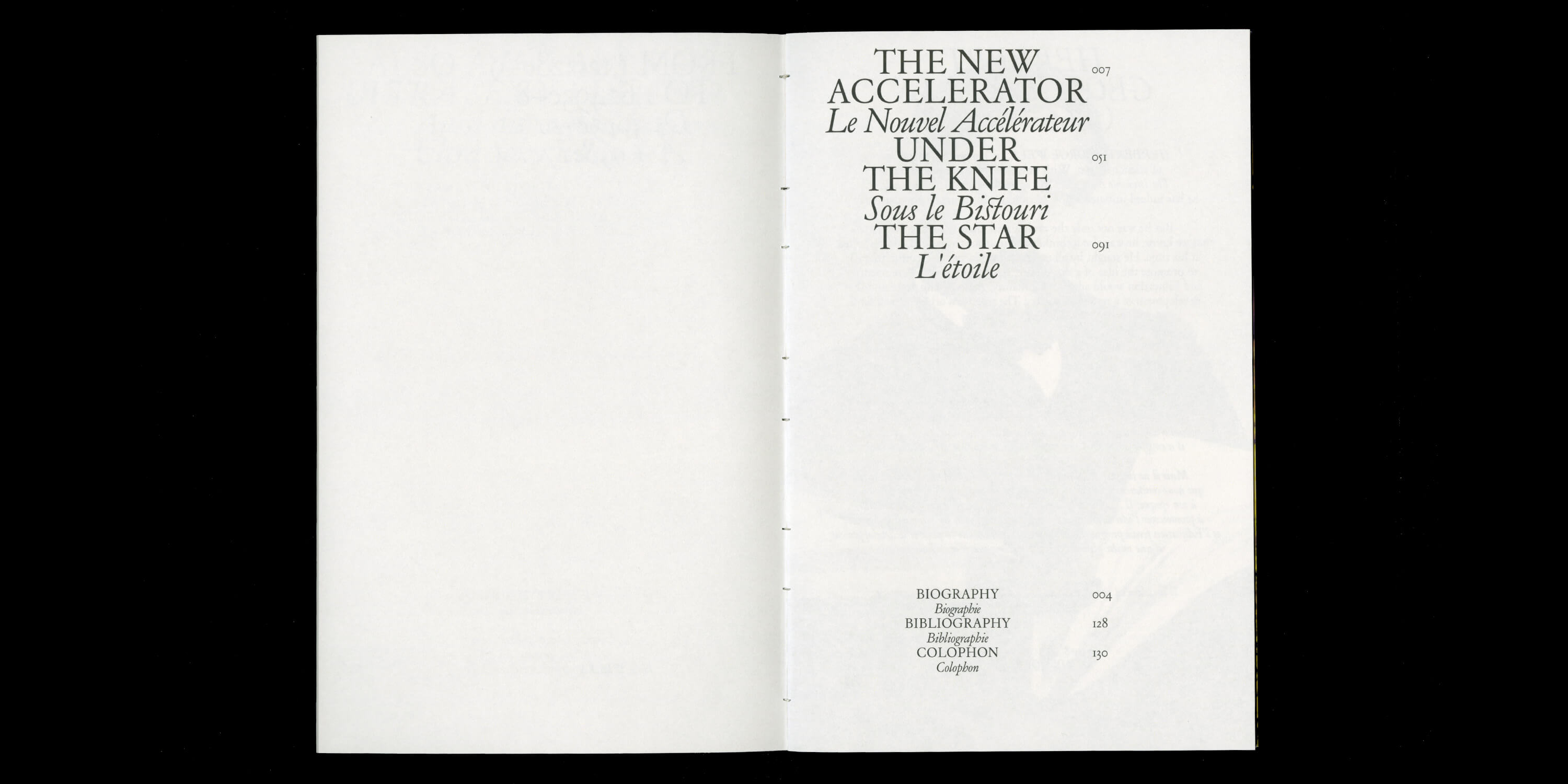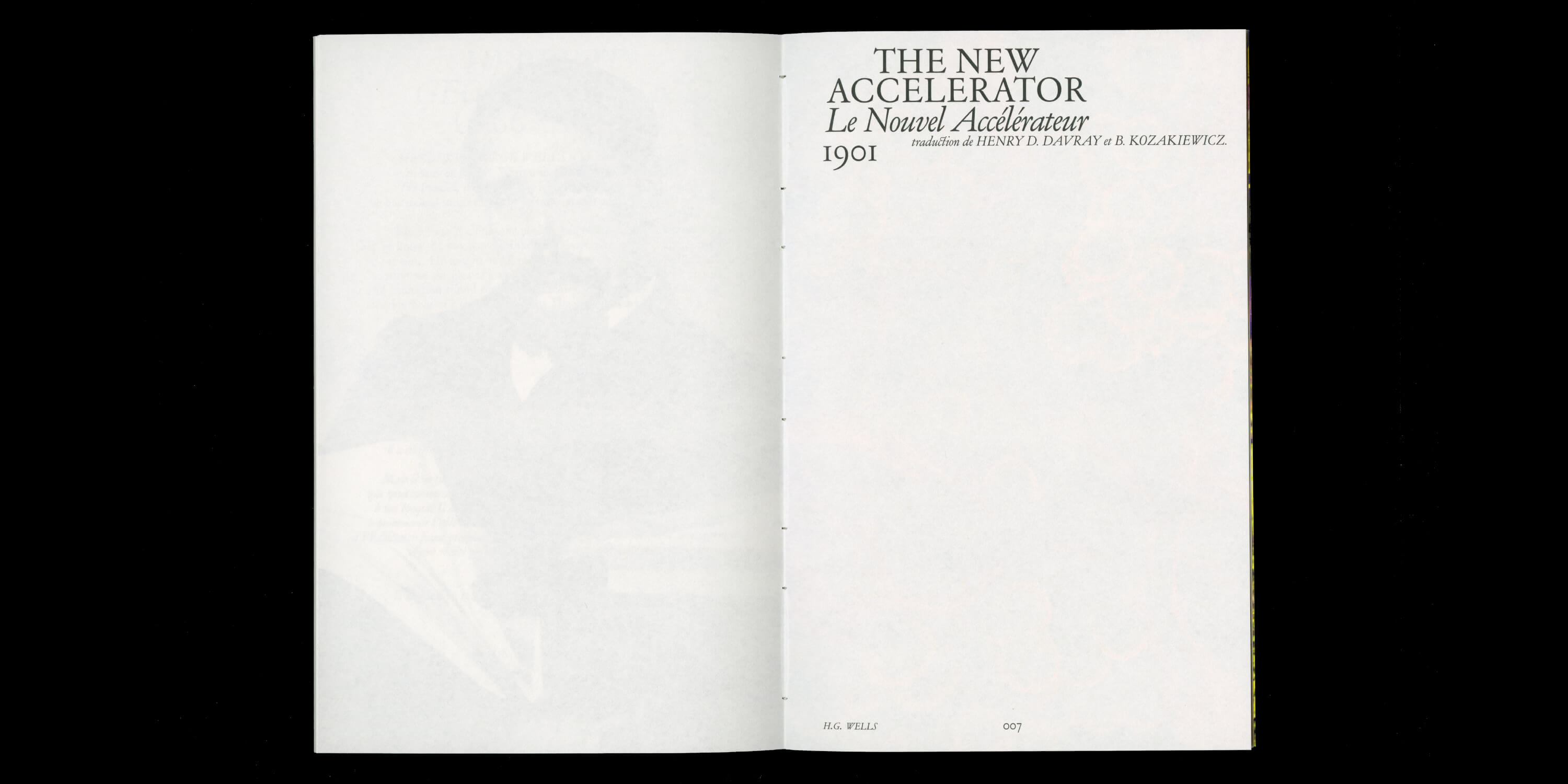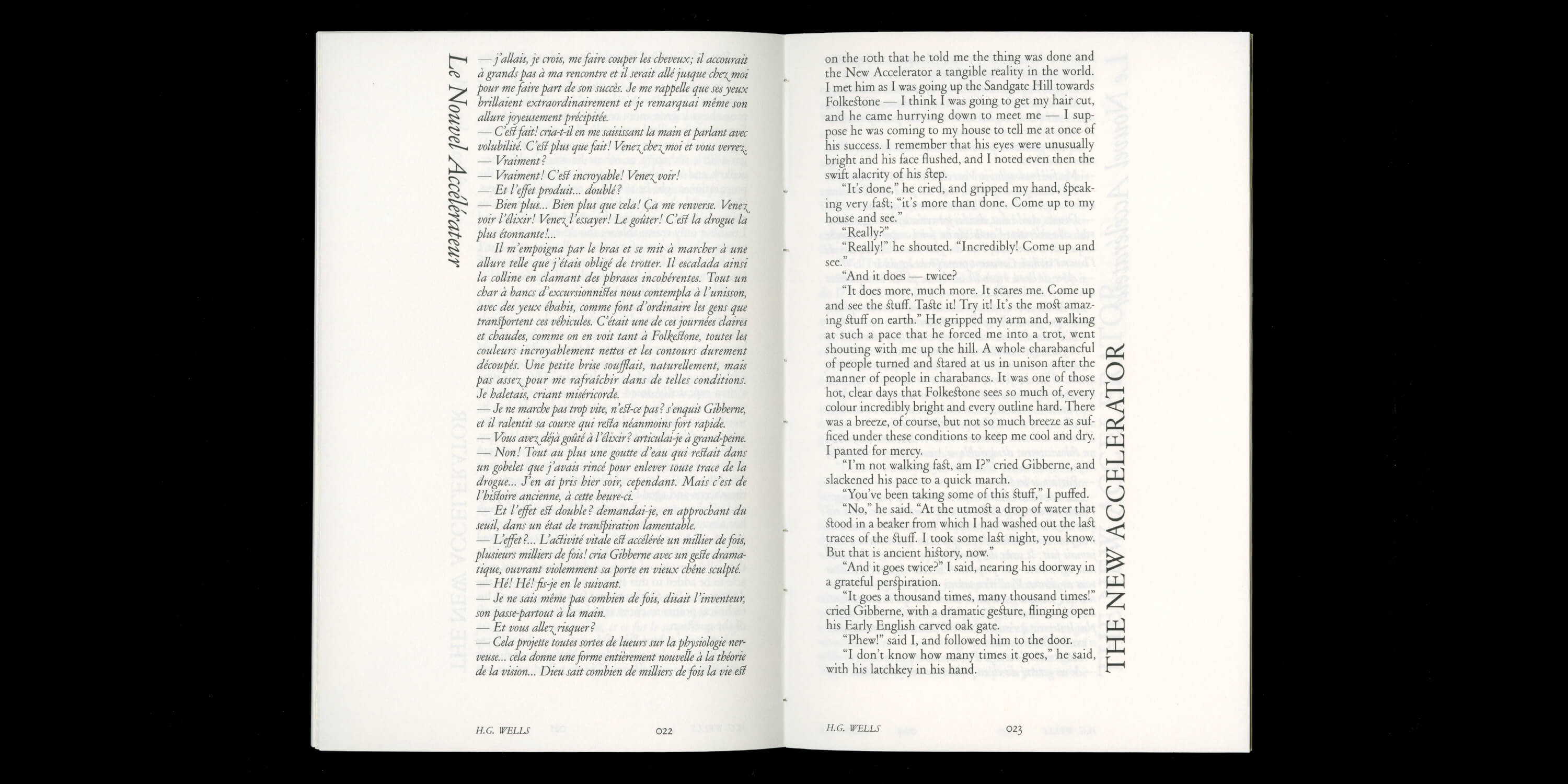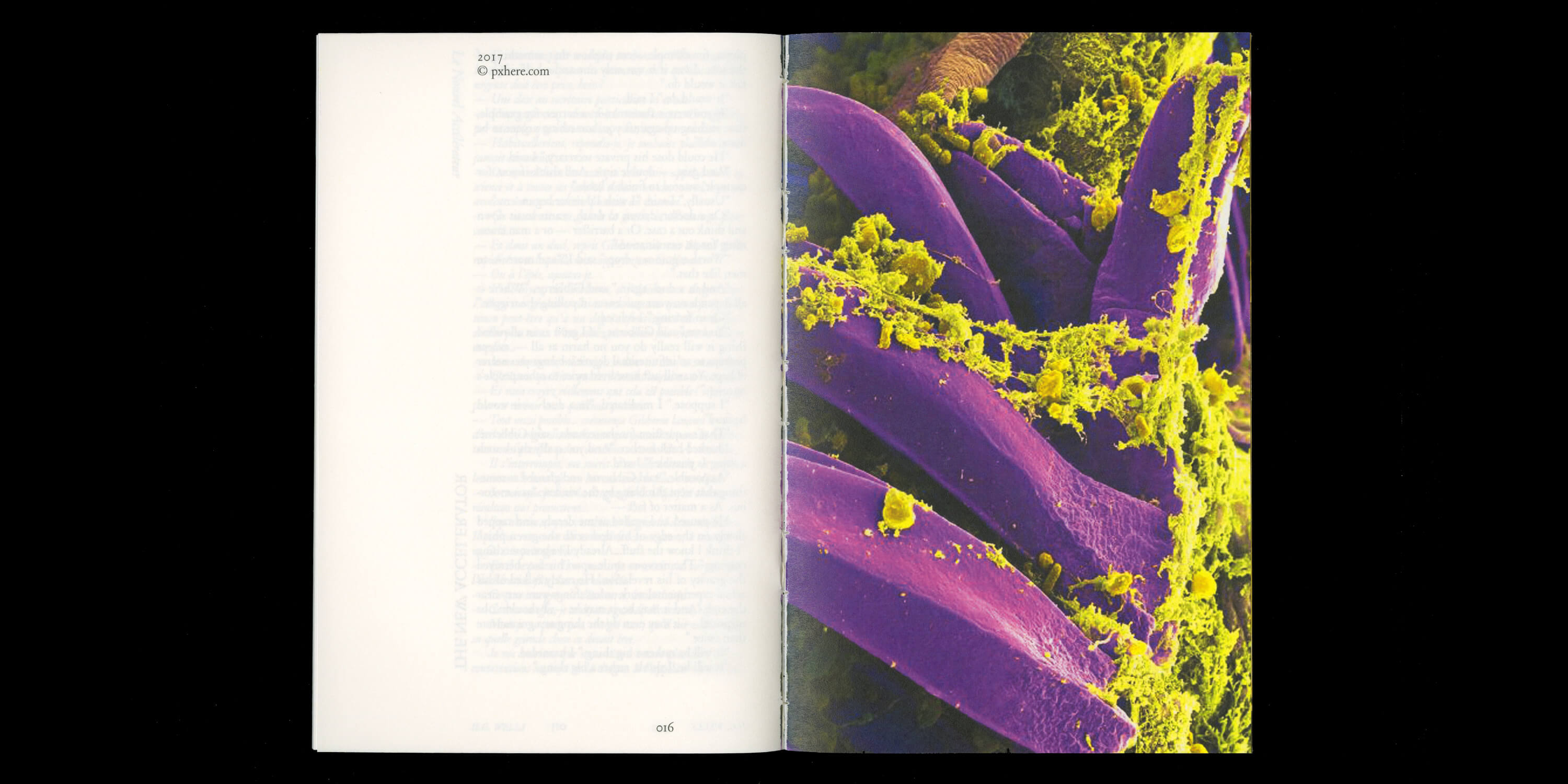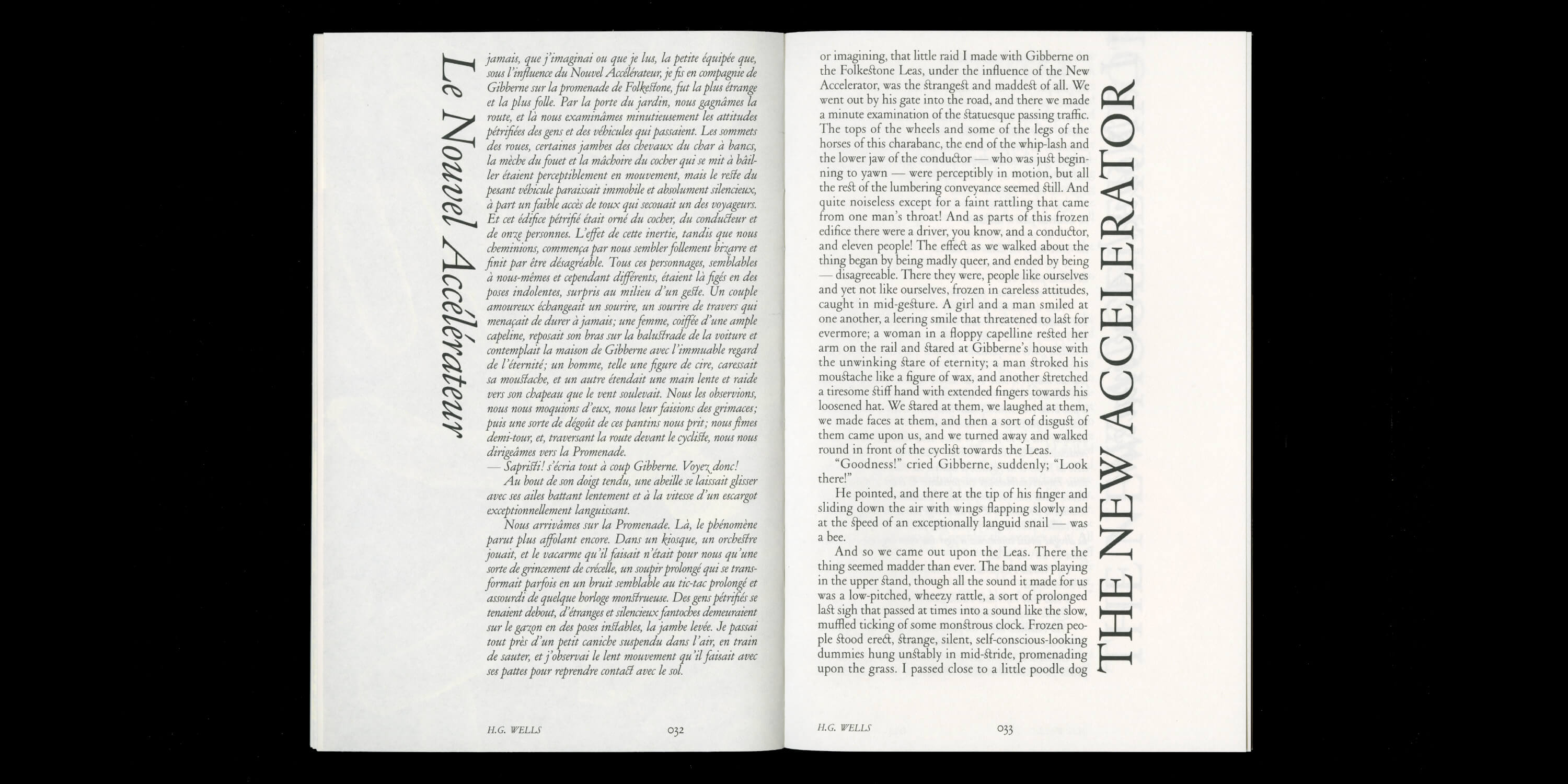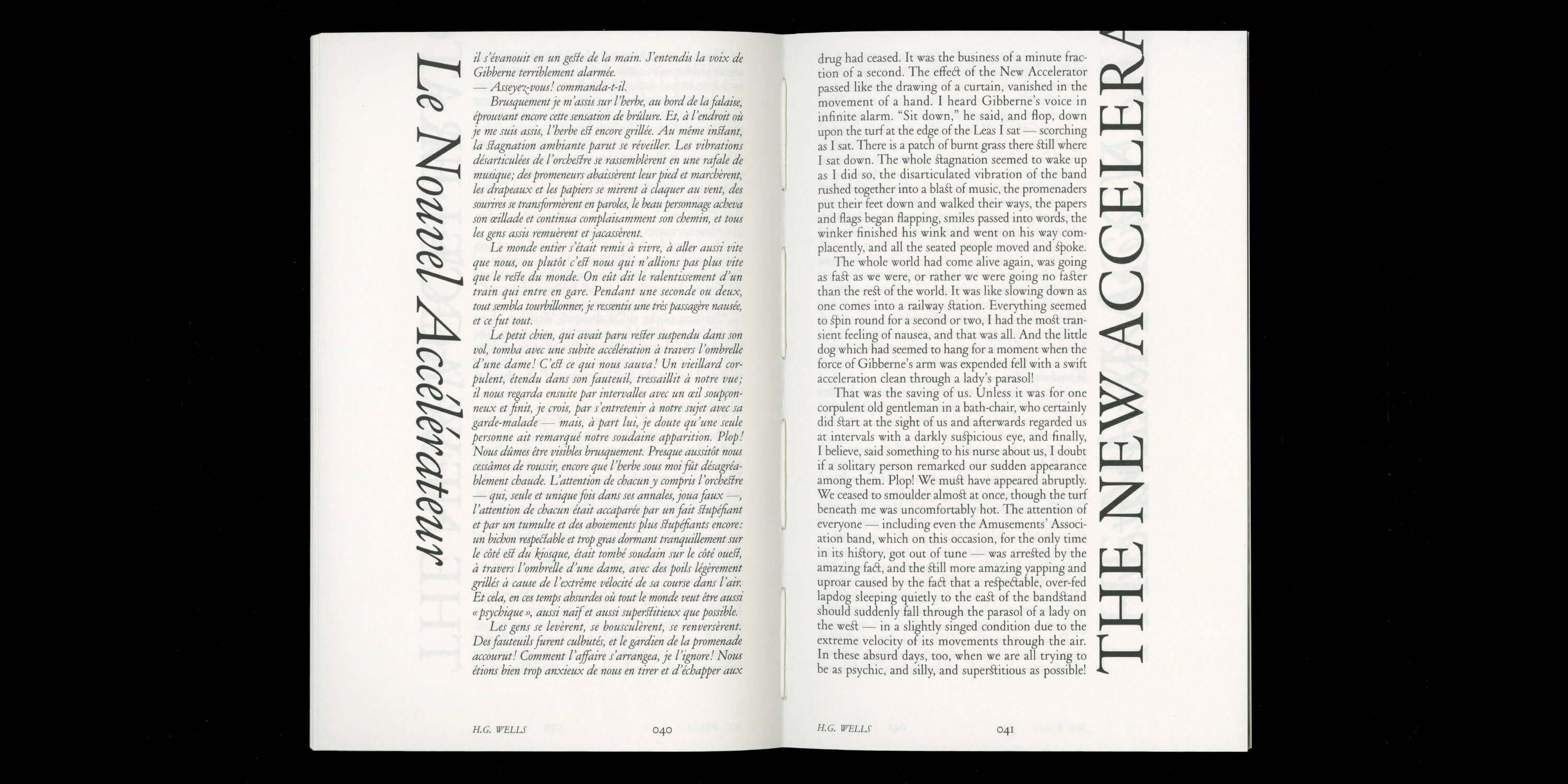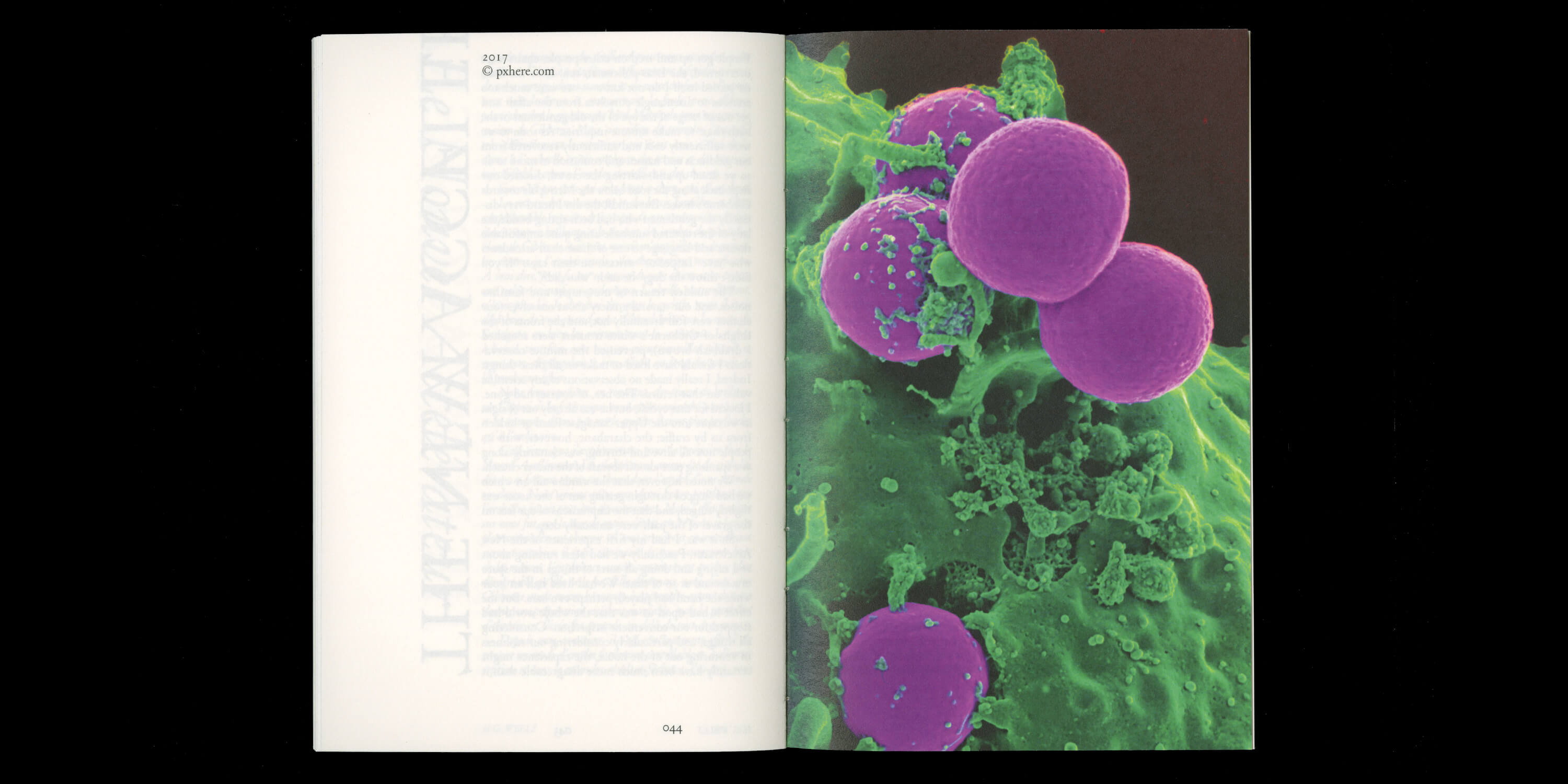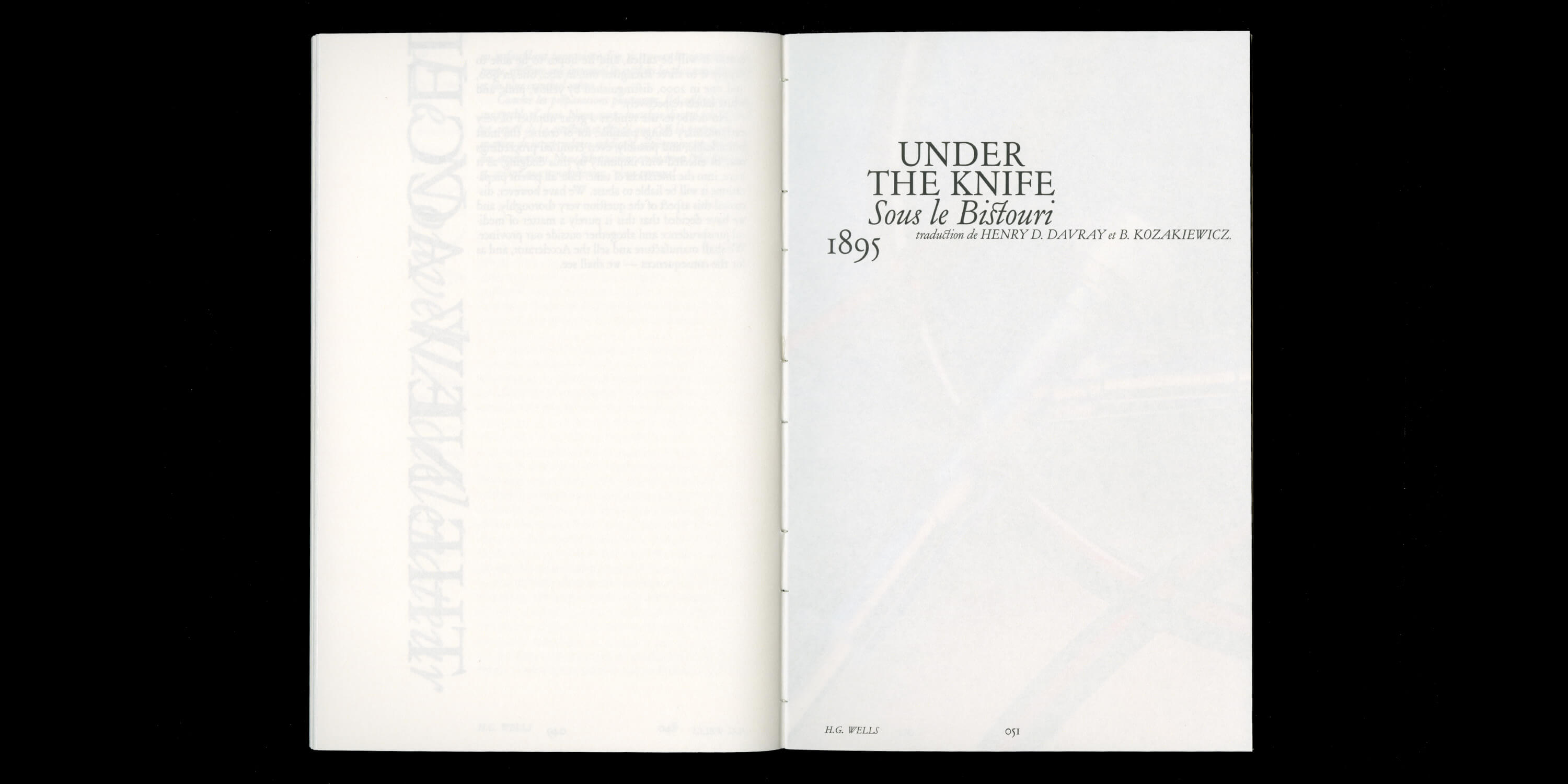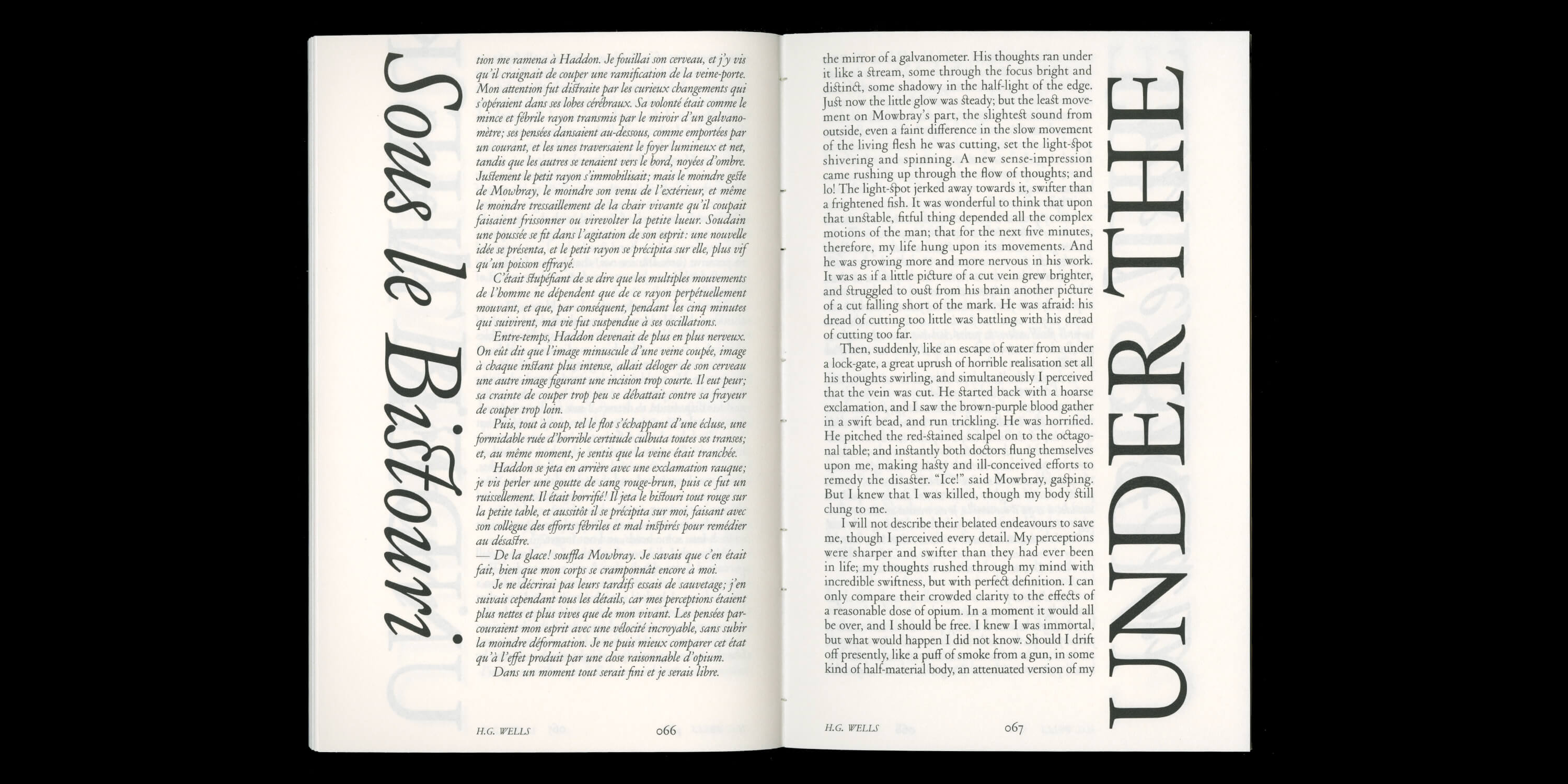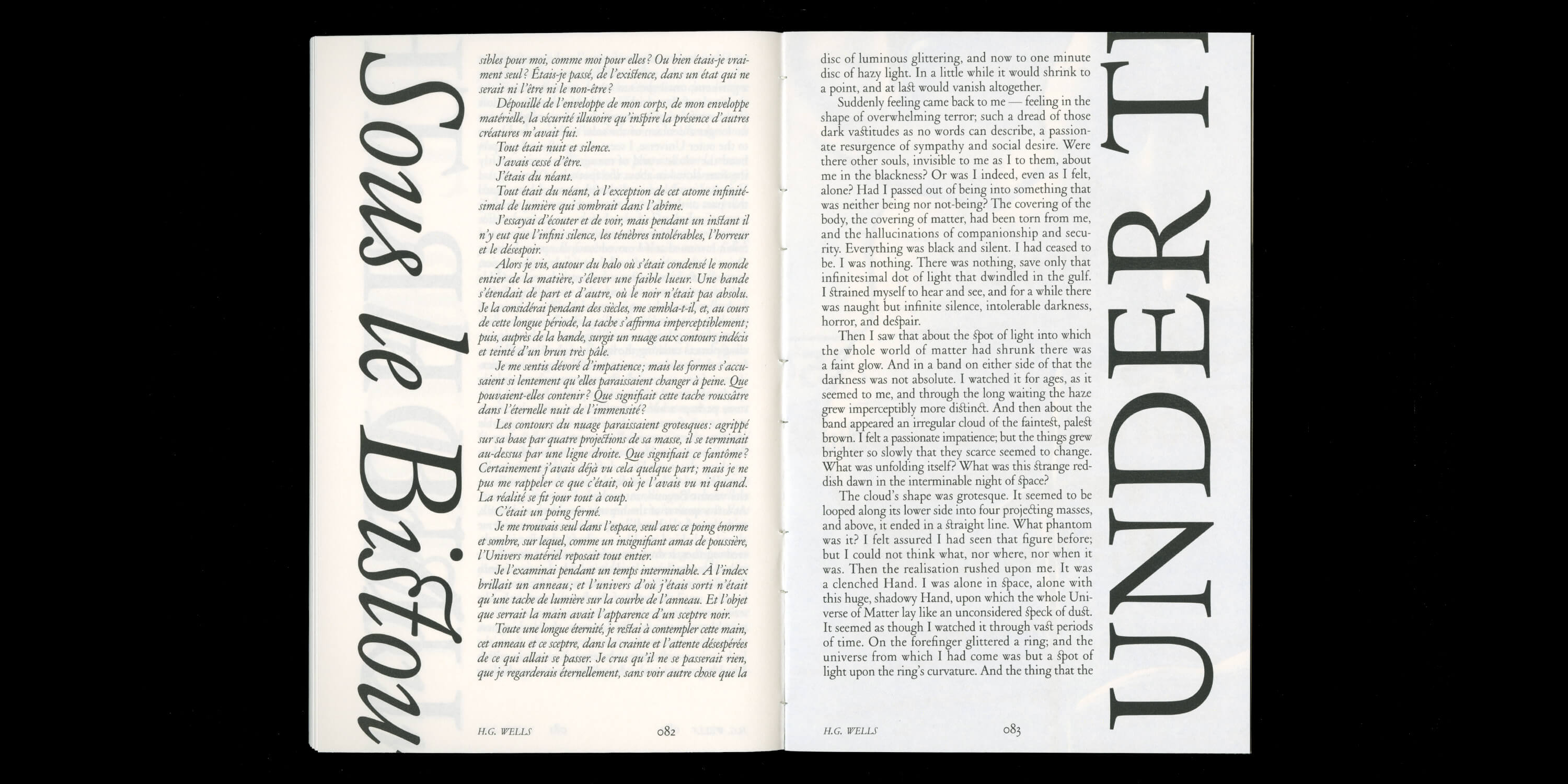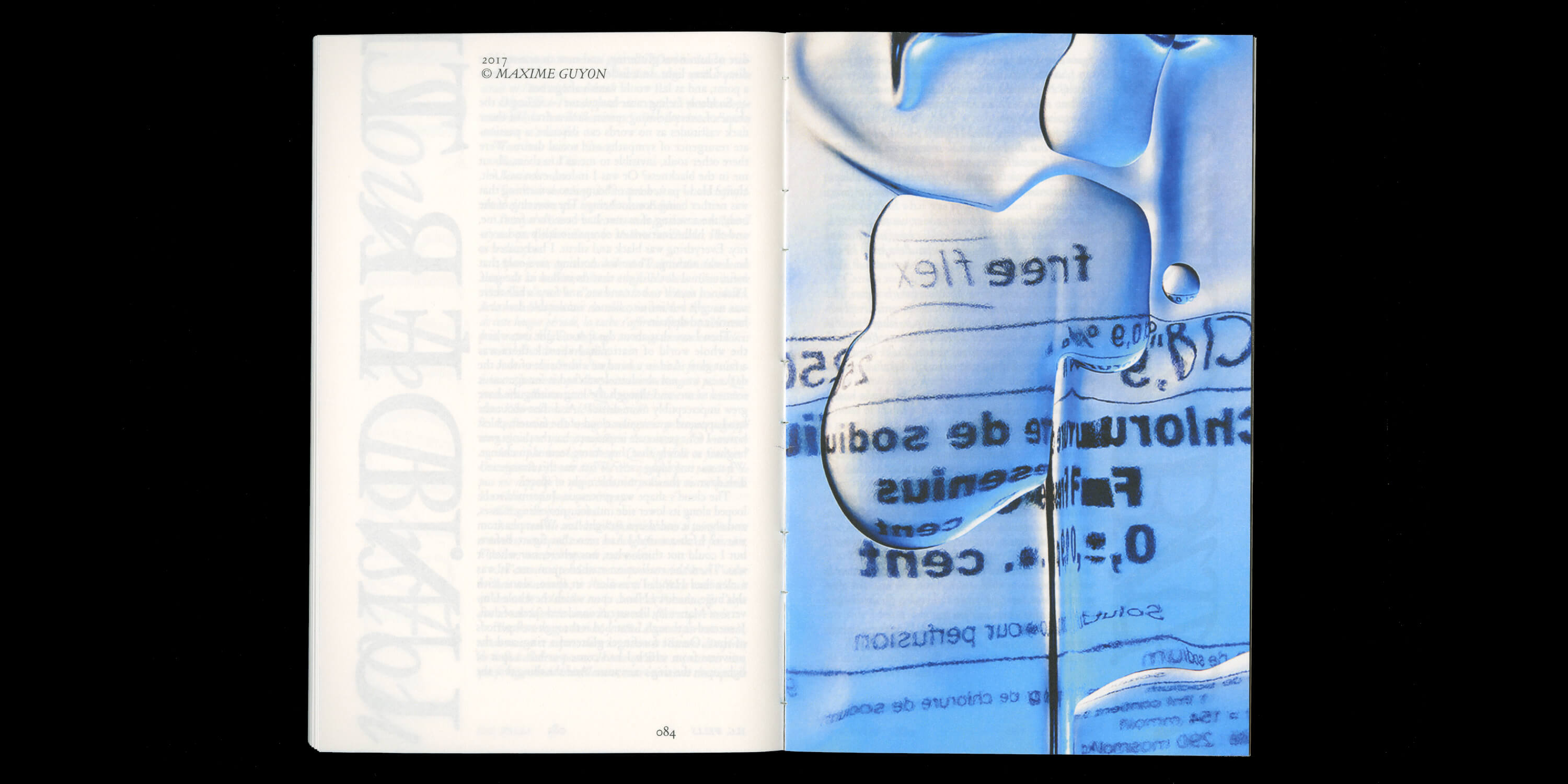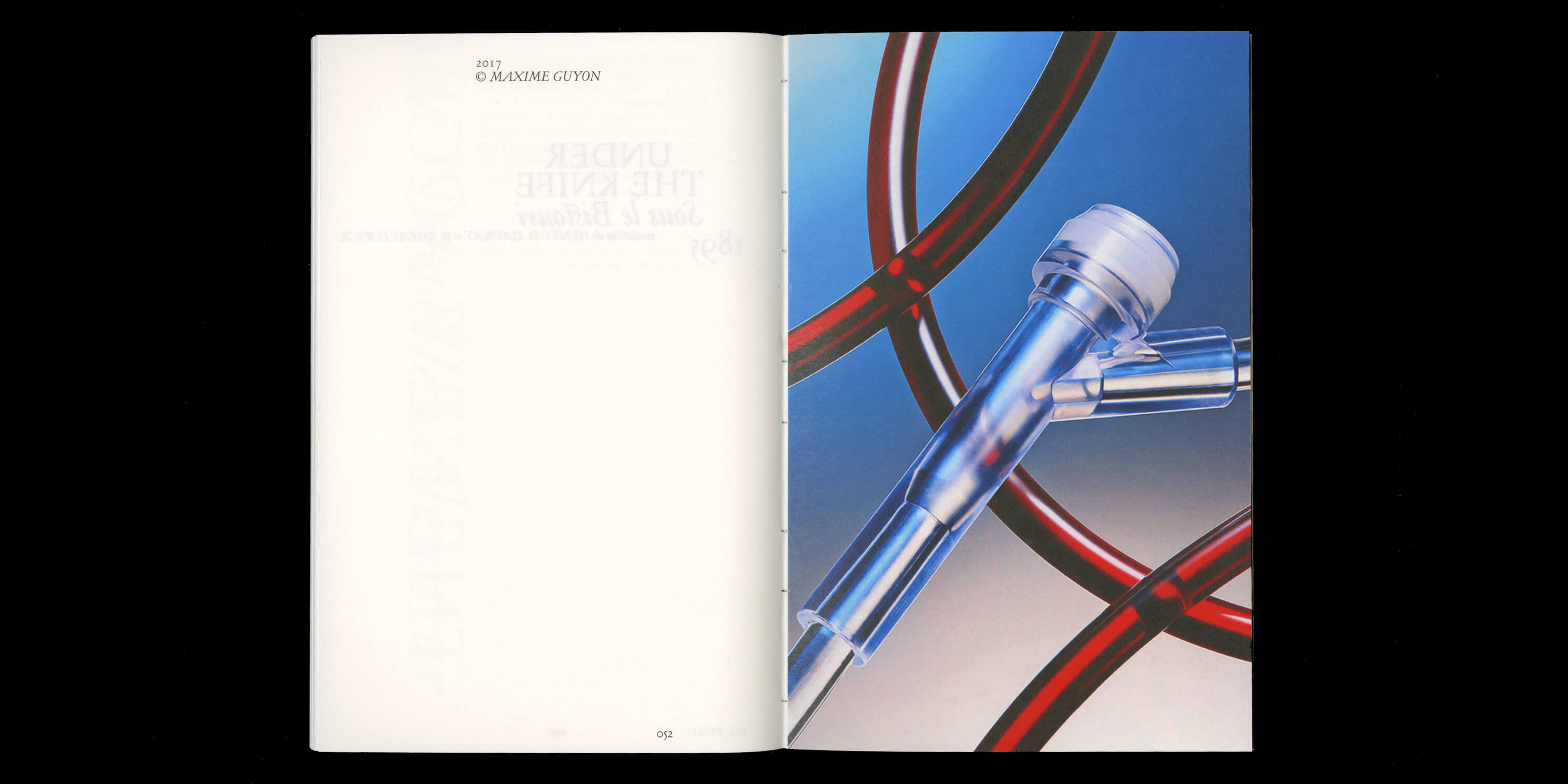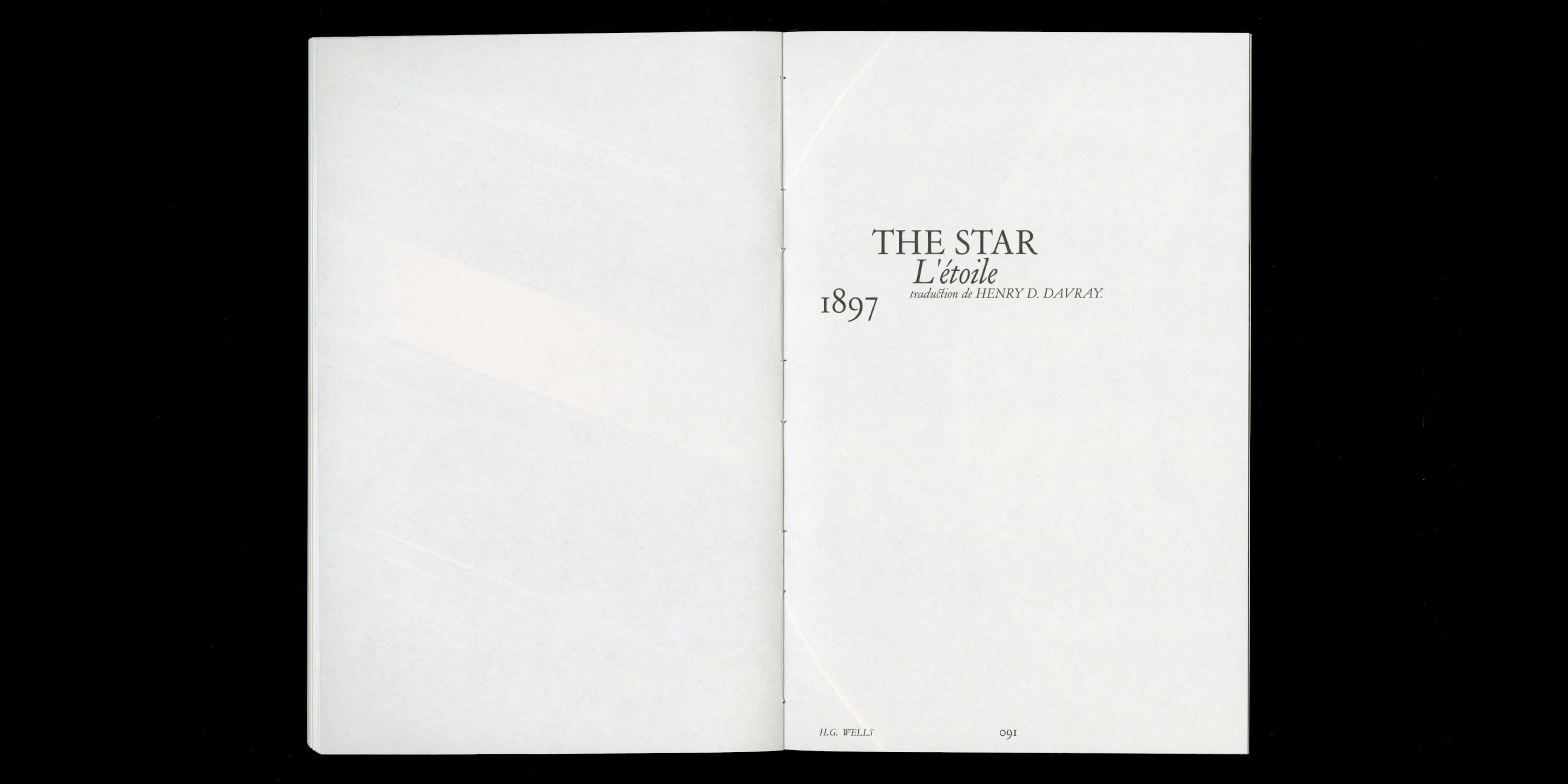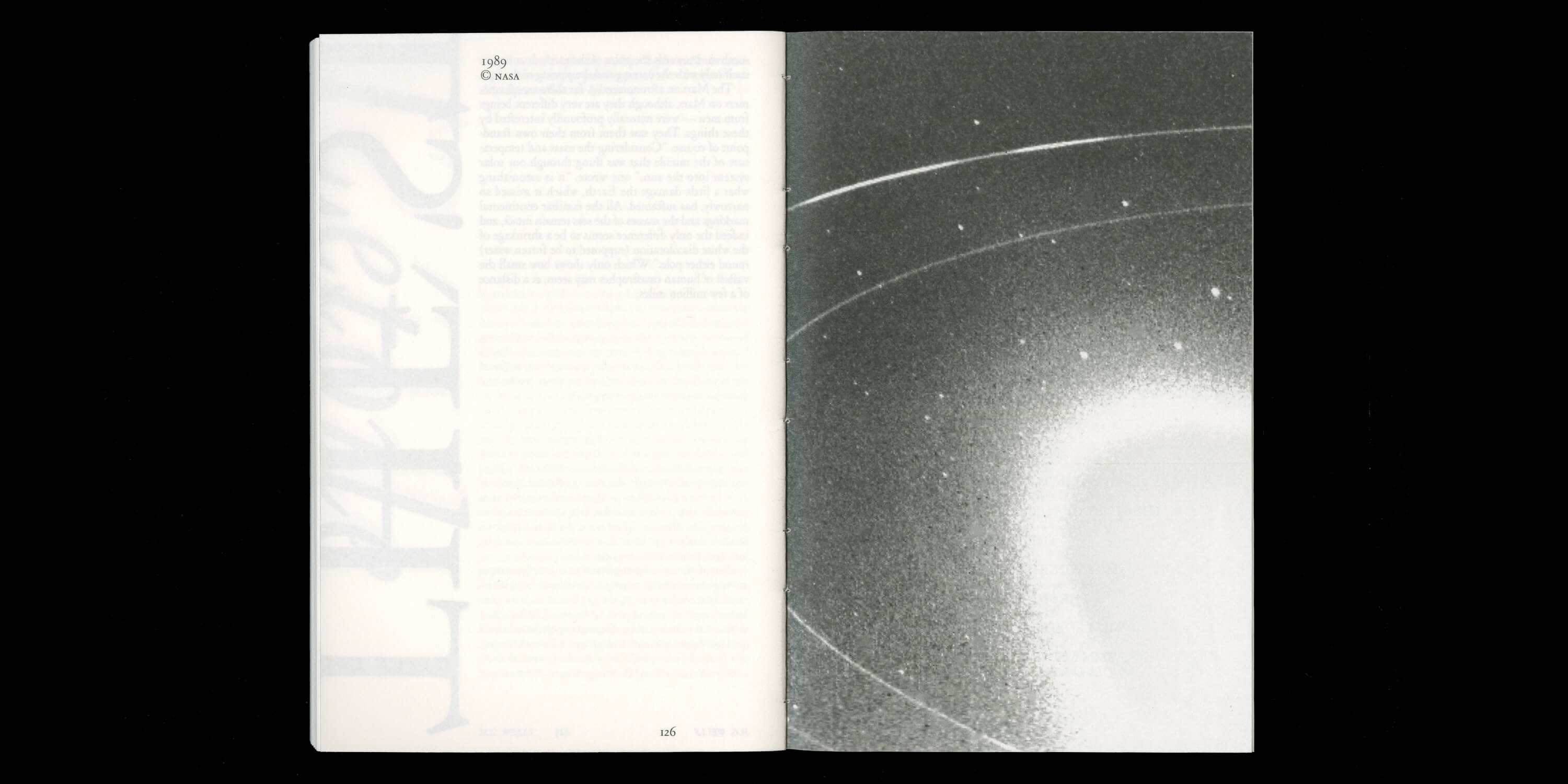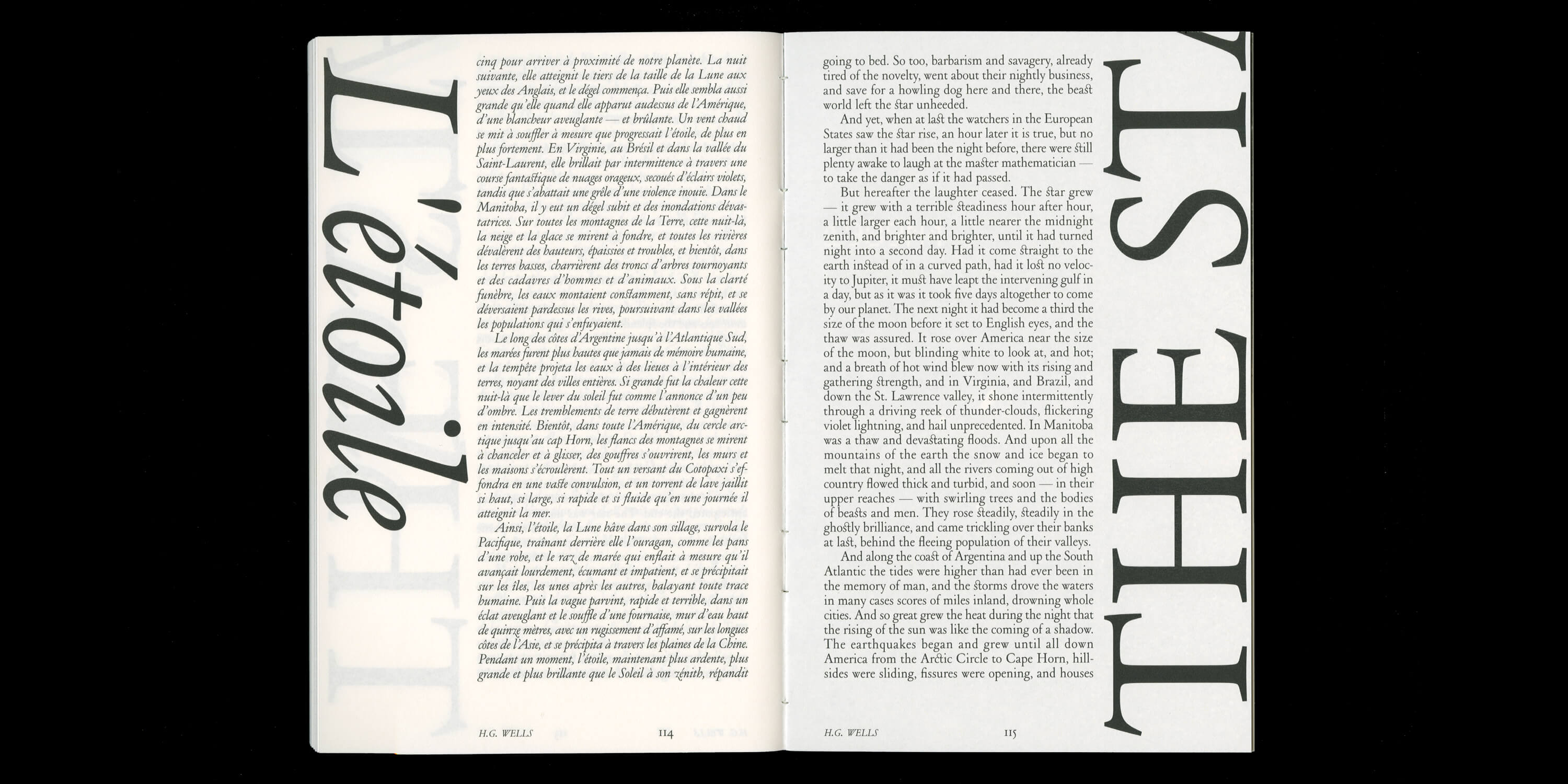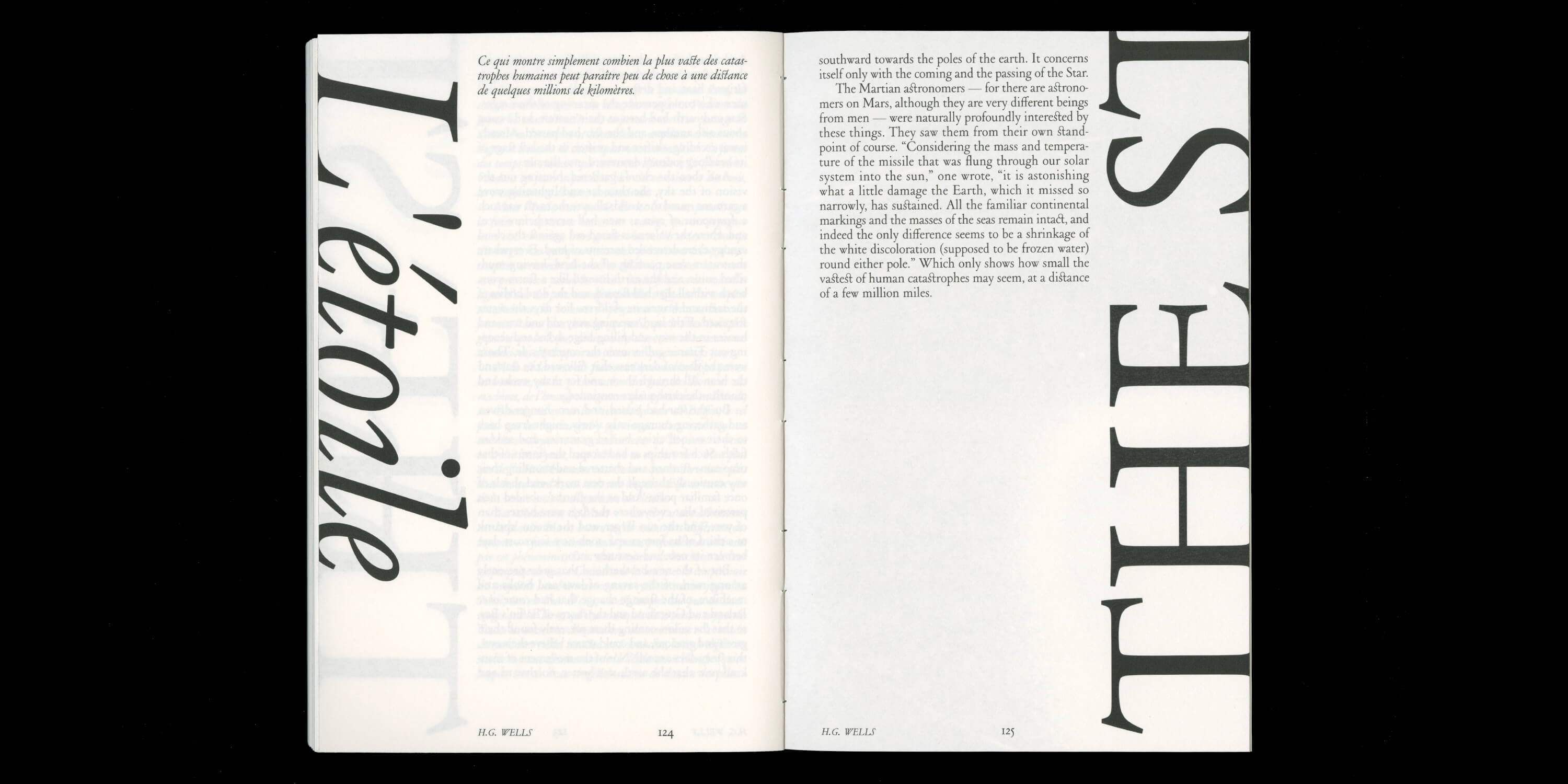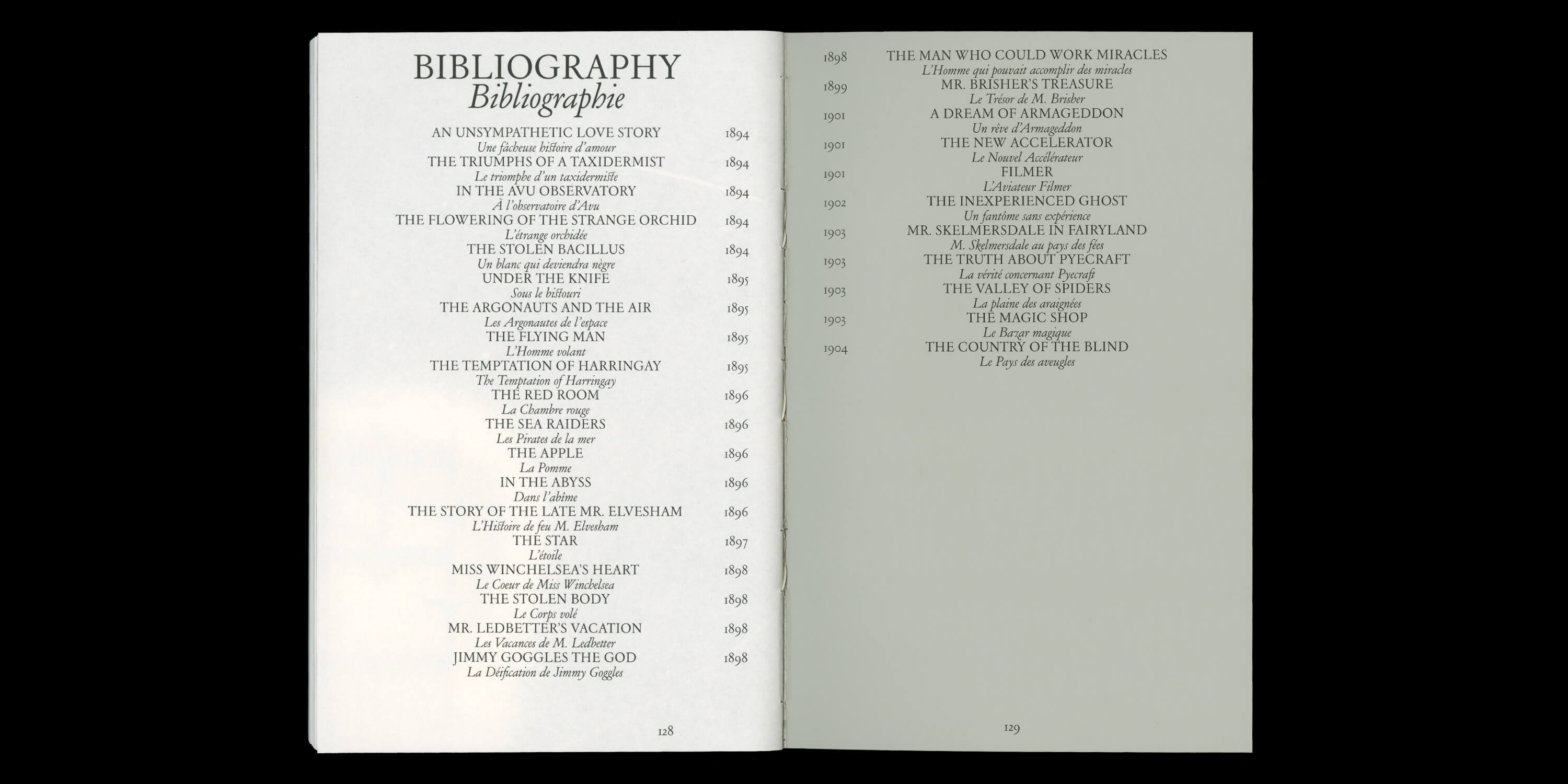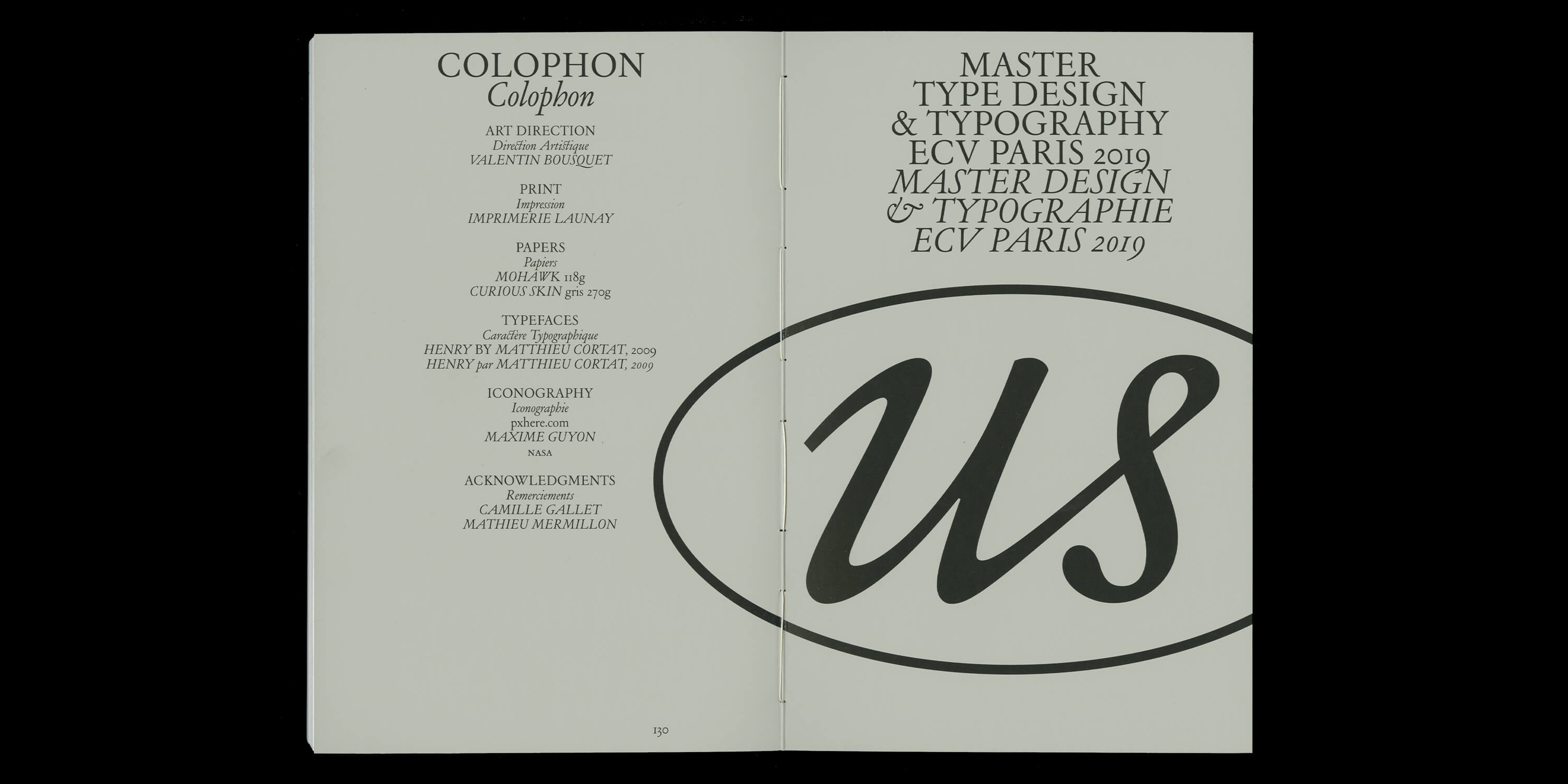 ---